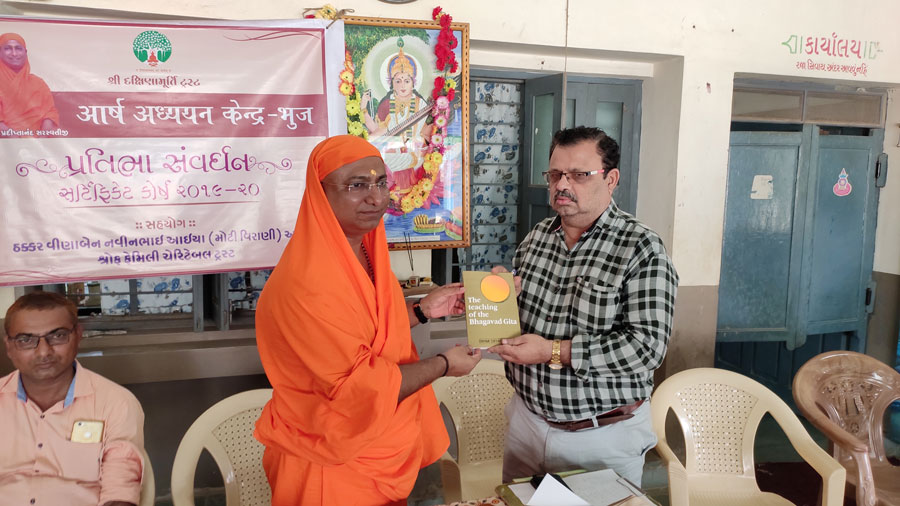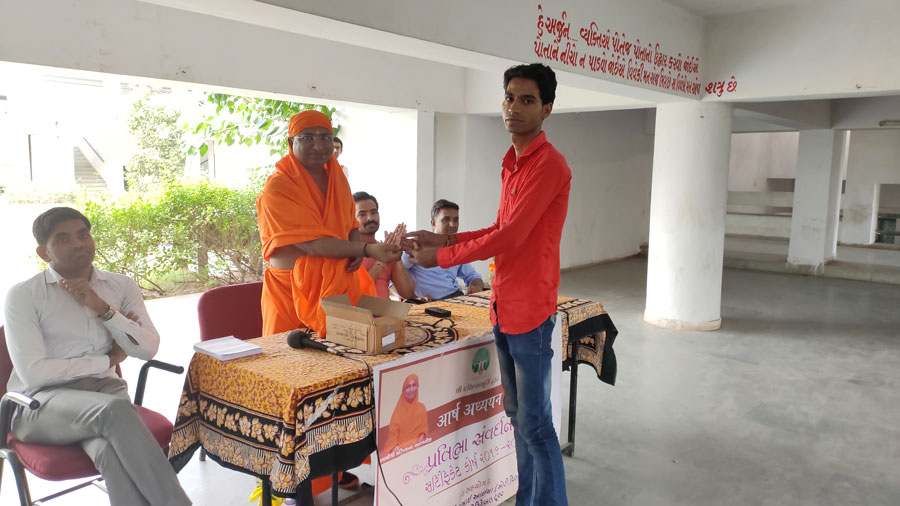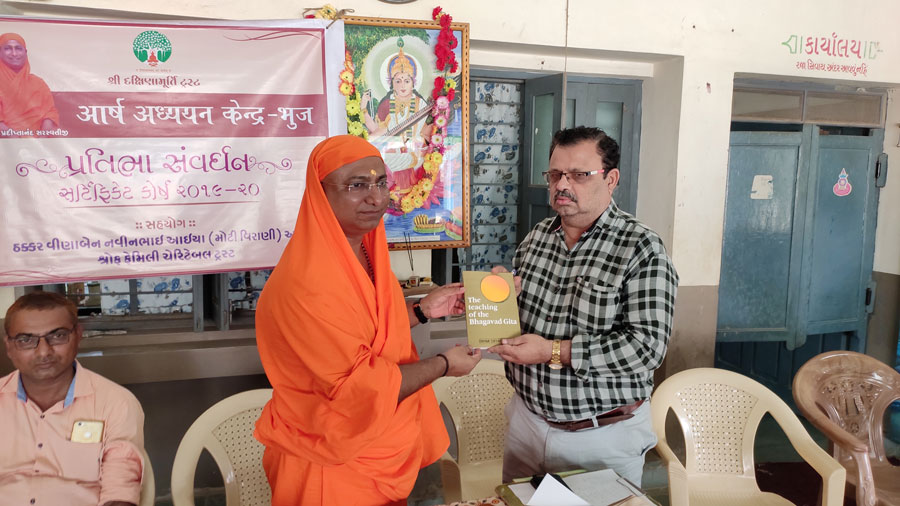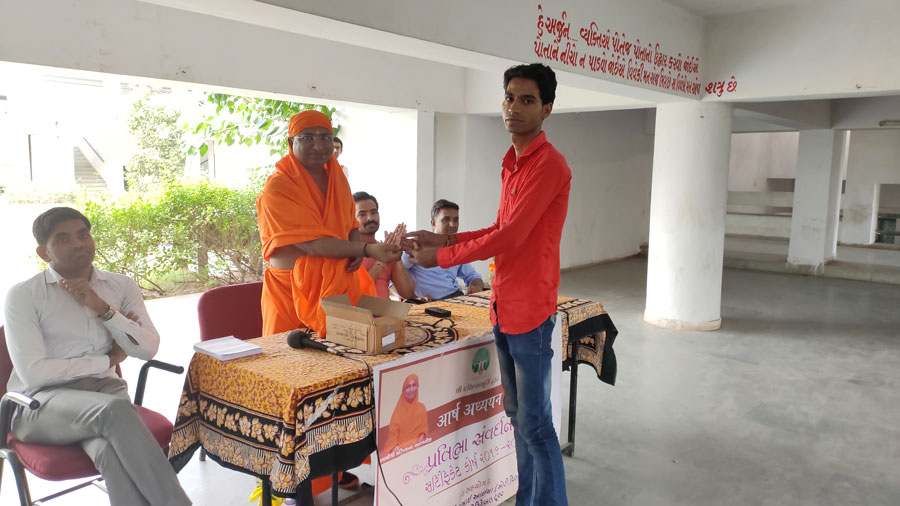 ACT
Act for Kachchh
For the last several years, when Pujya Swamiji has been imparting values to the students of Kutch and has been campaigning for youth character building, he has noticed that a teacher teaches 20-2 generations during his tenure.

To this end, he organized a "Sangoshthi" program with the teachers of schools and colleges.

He considered education as the best and most sacred deed in the world, not at all, and considered teachers to be above all professions in the society.

He gave expert lectures to the teachers on topics like Freedom of Personality Change, Karma and Karma Yoga, Engagement Management and Failure and Stress Management.

Satisfaction and joy is being expressed towards this program through quizzes and written responses and conversations by the teachers.