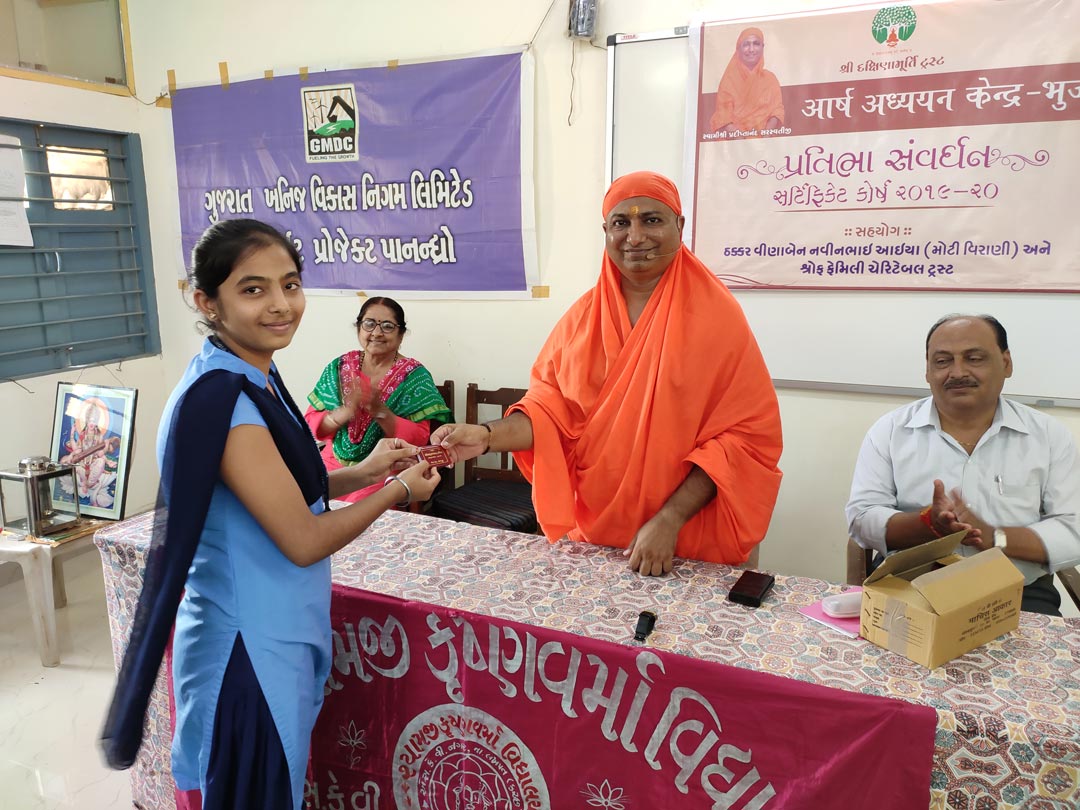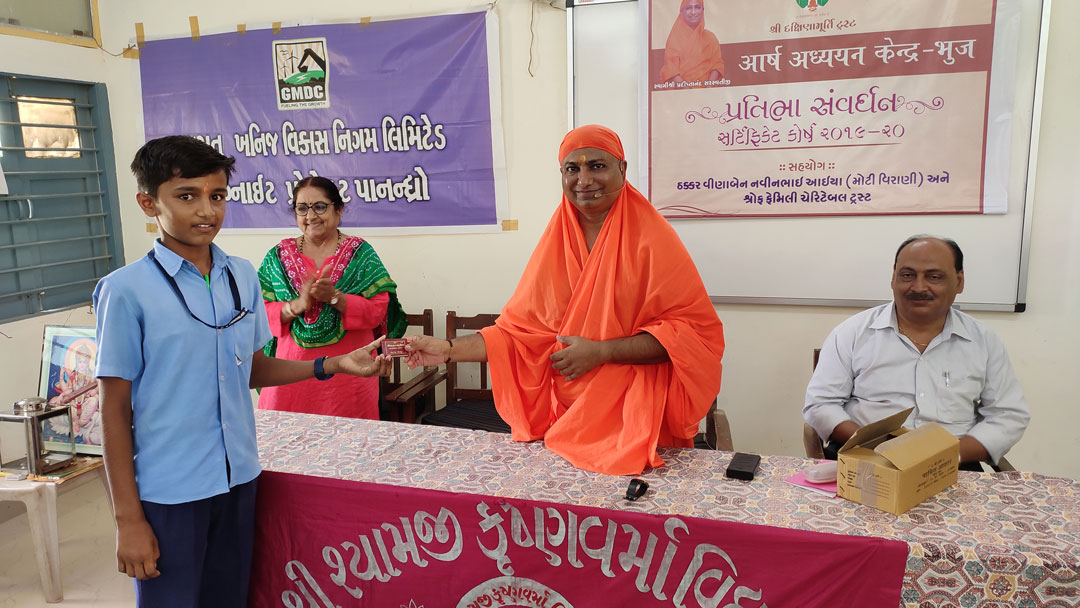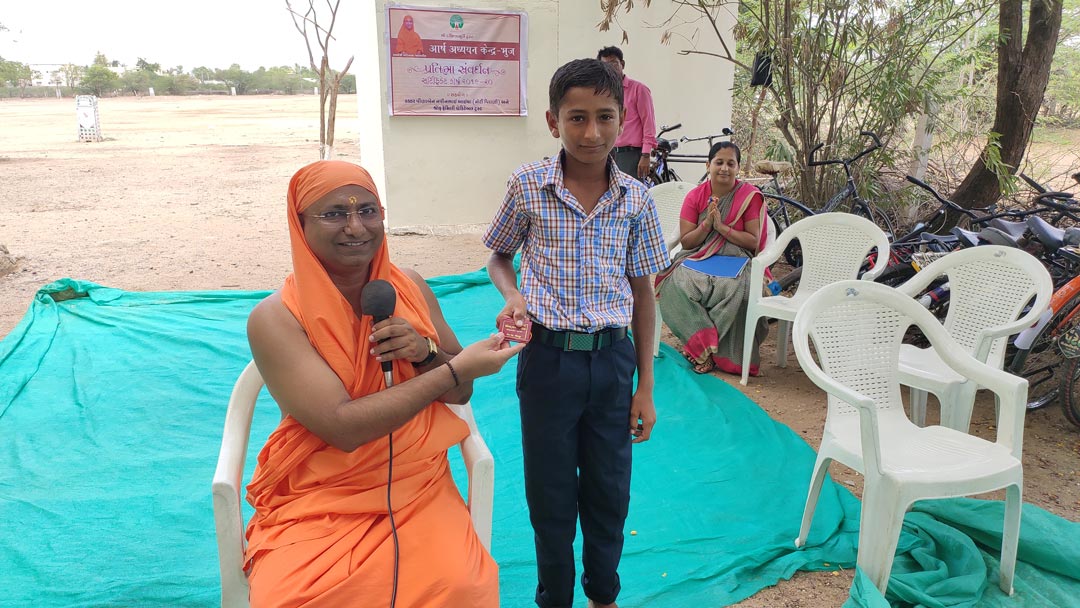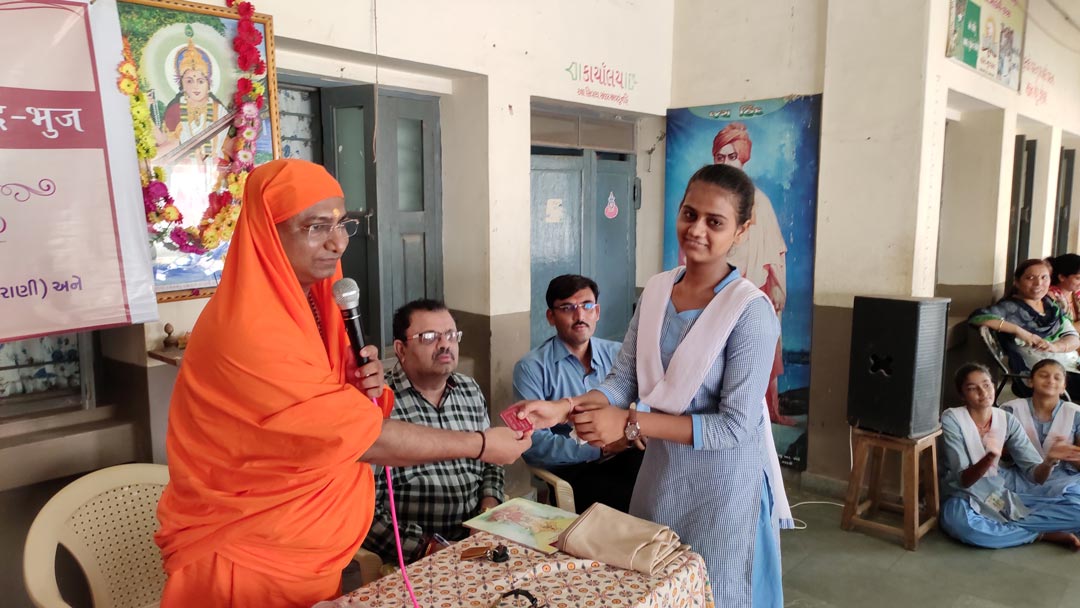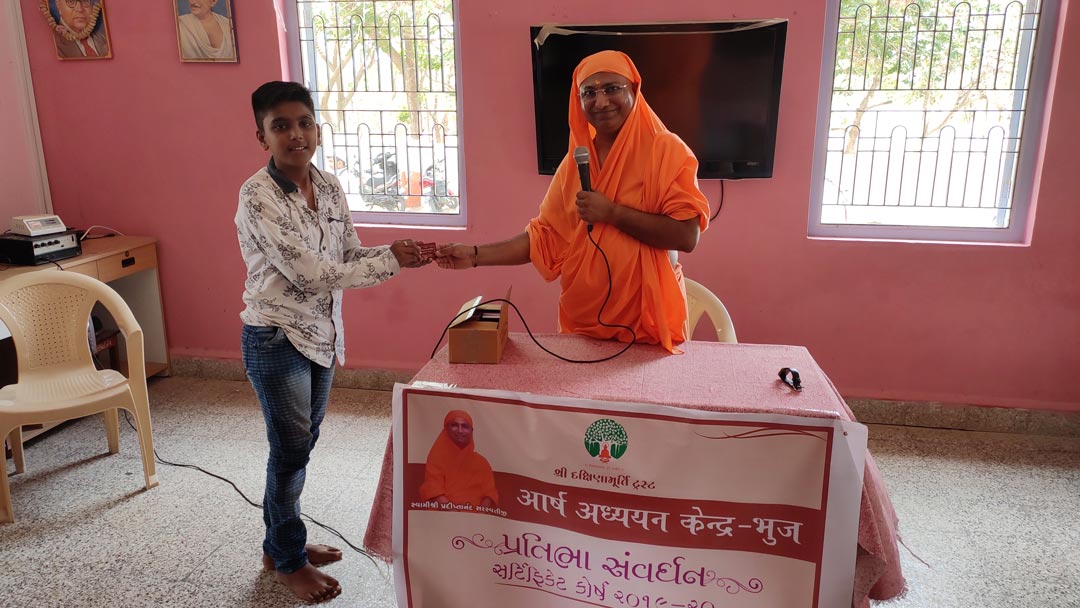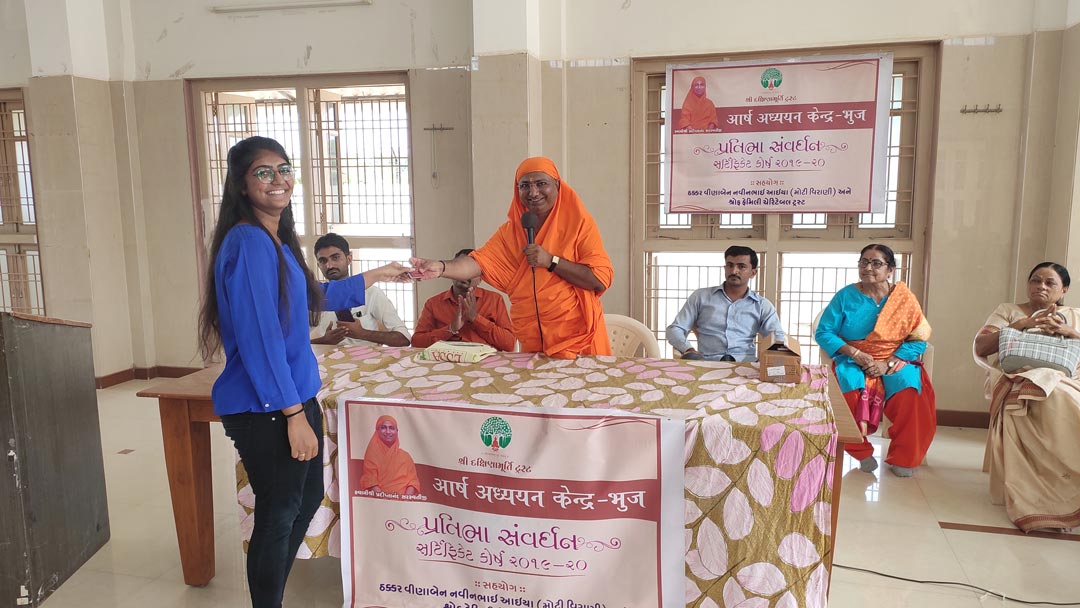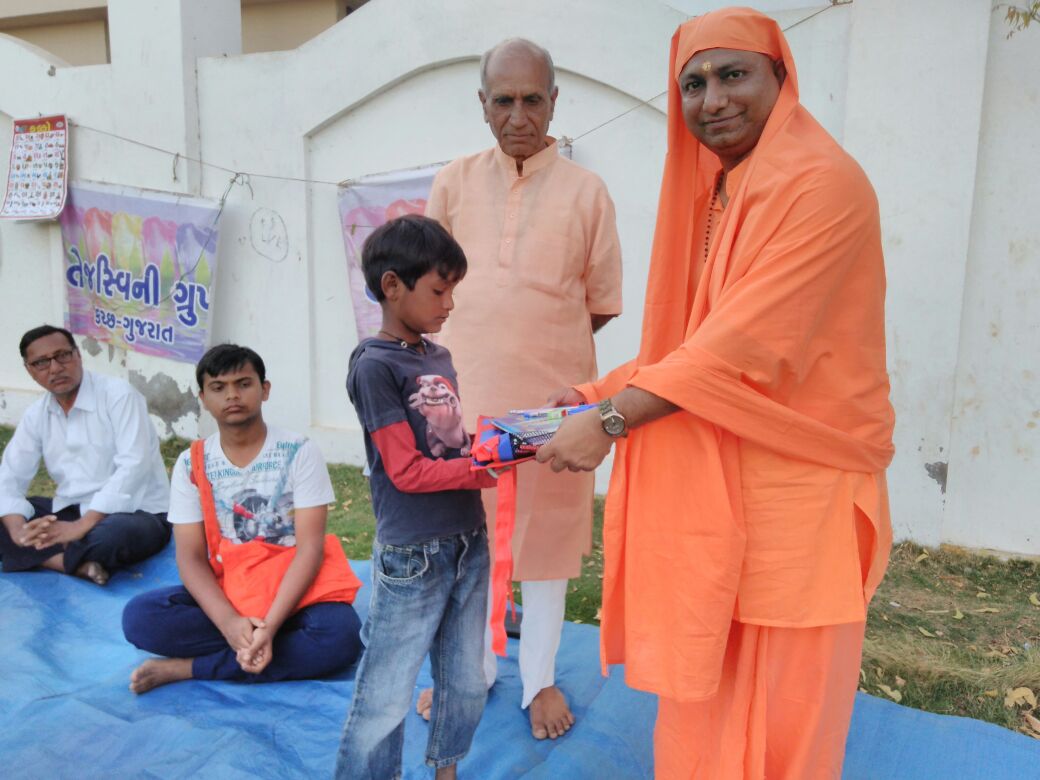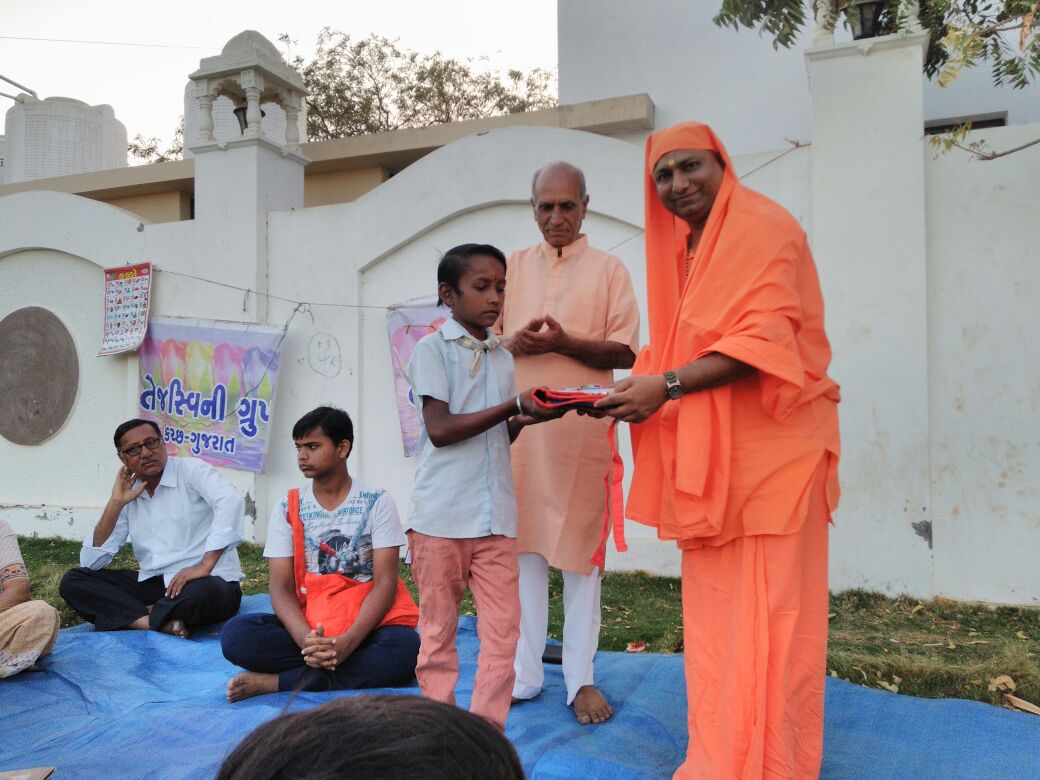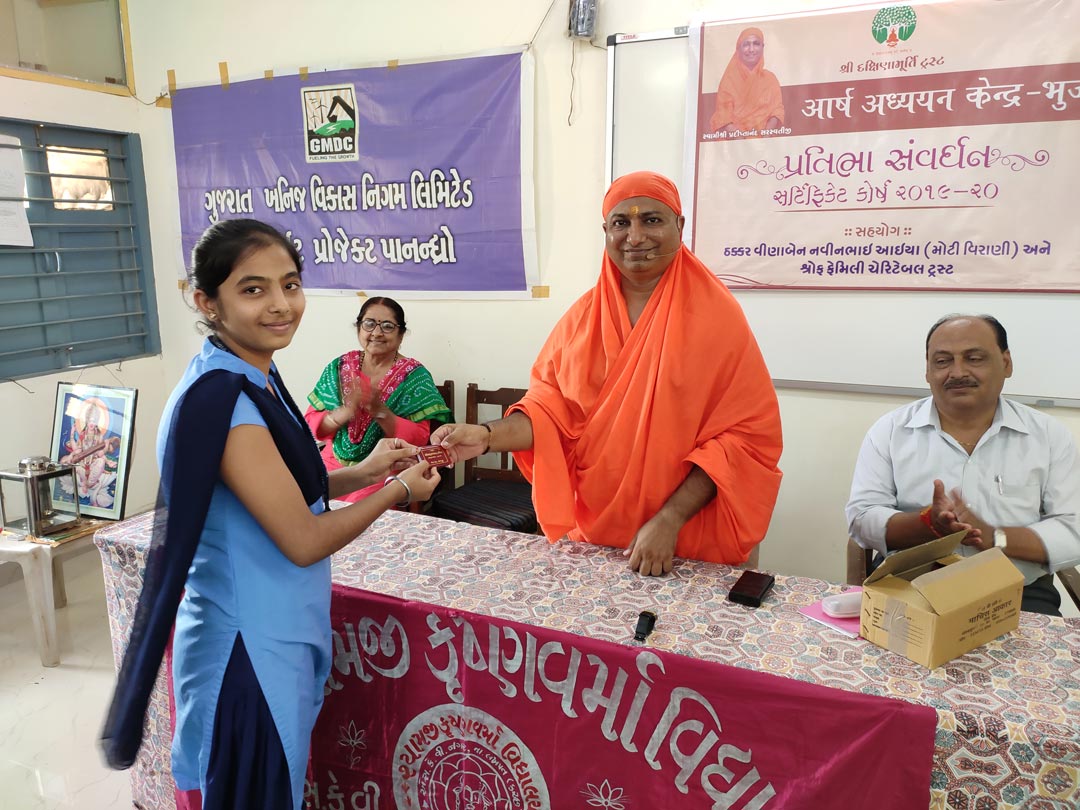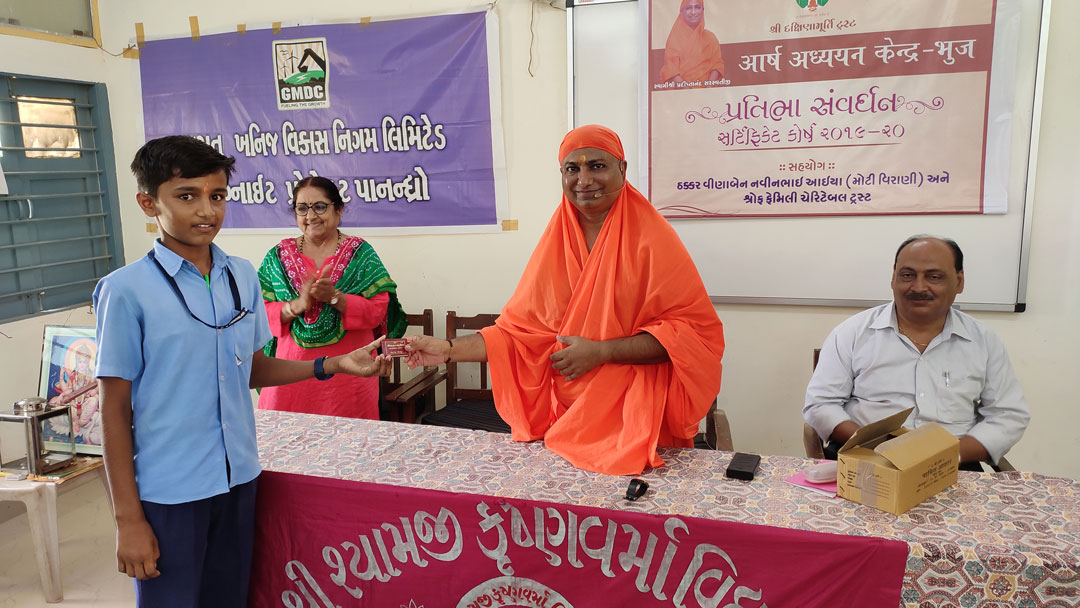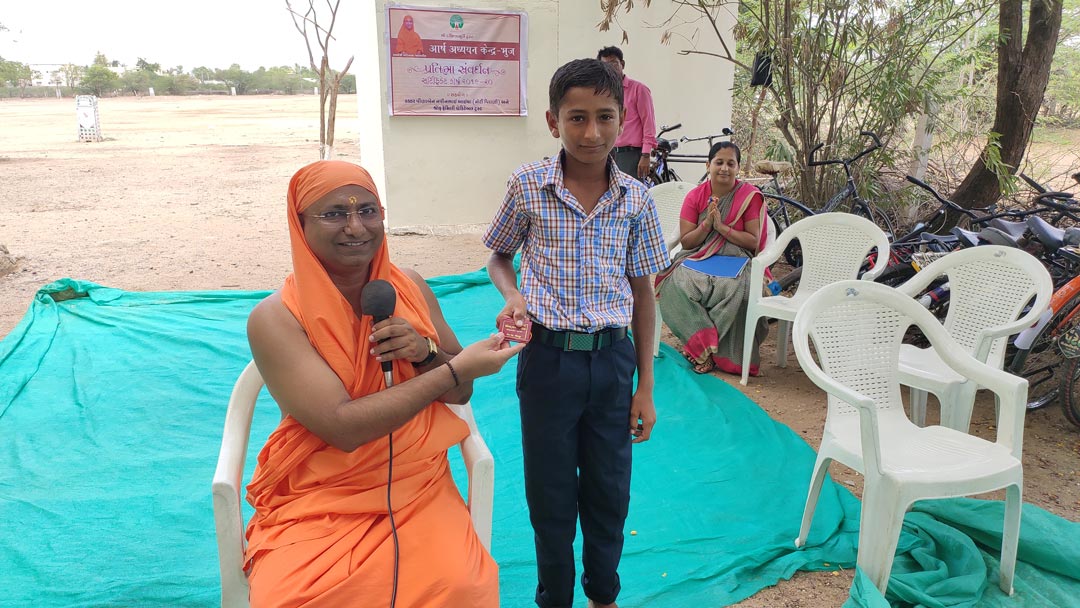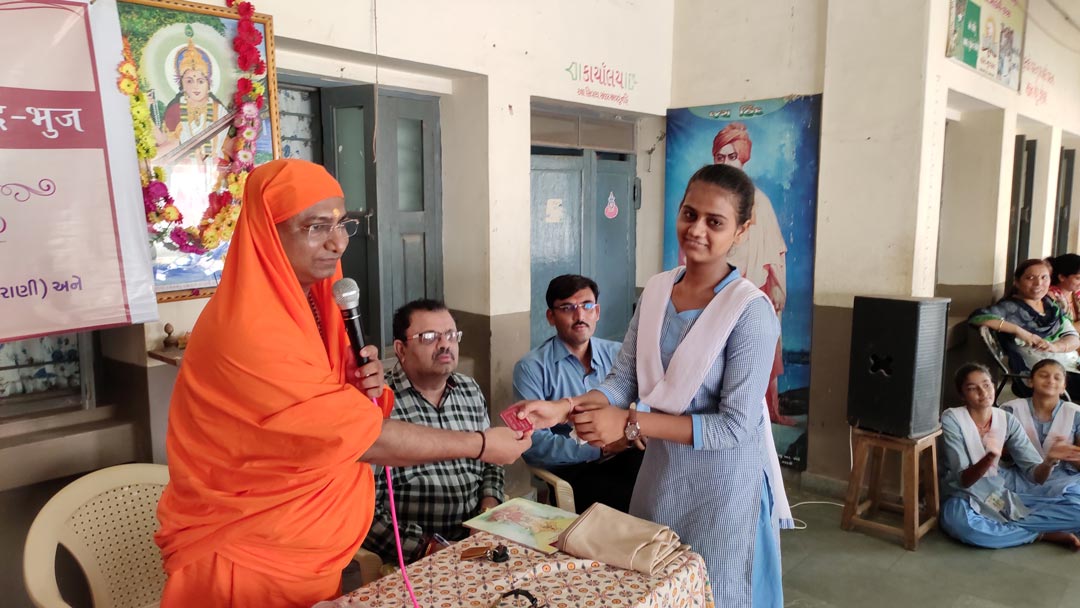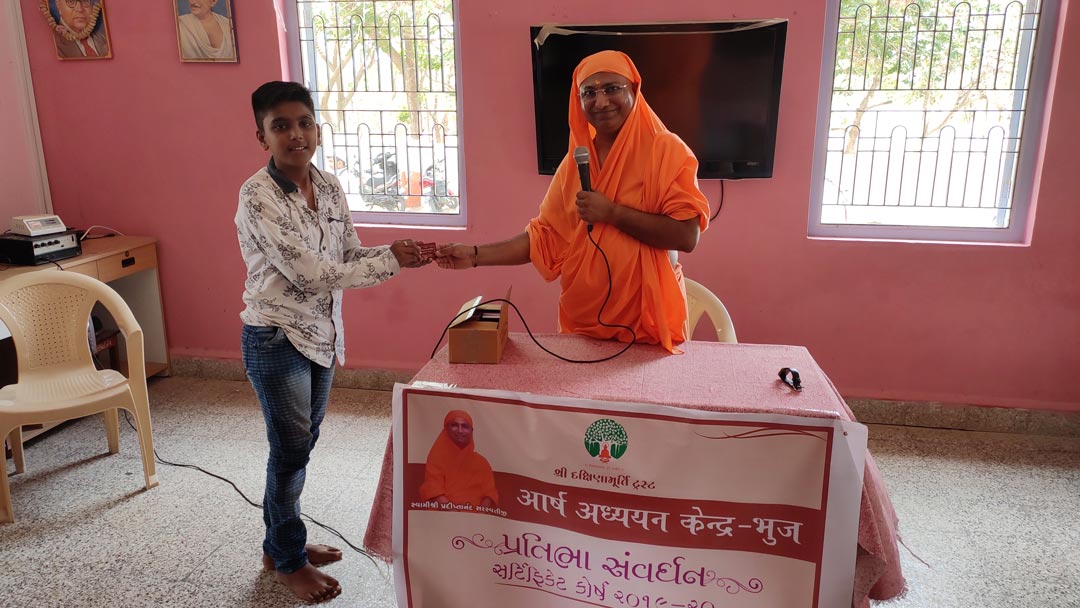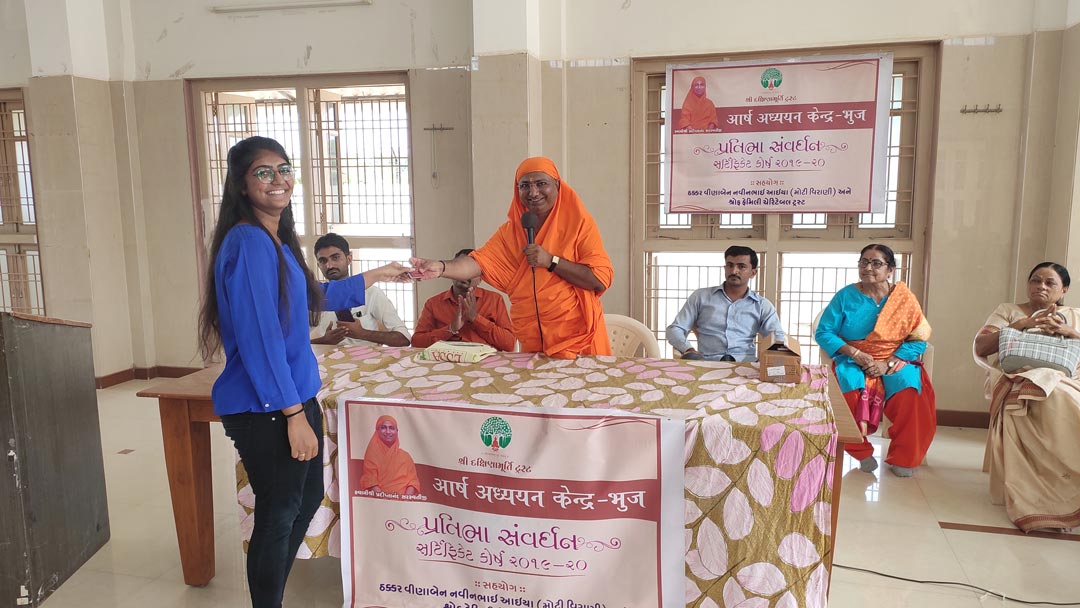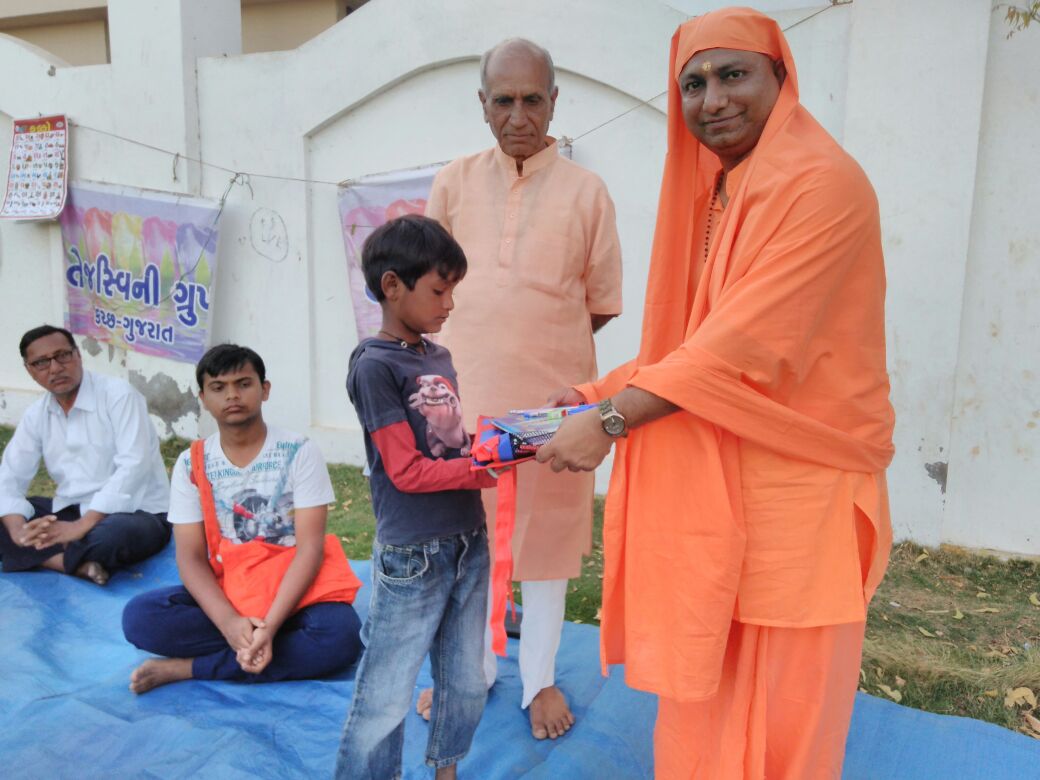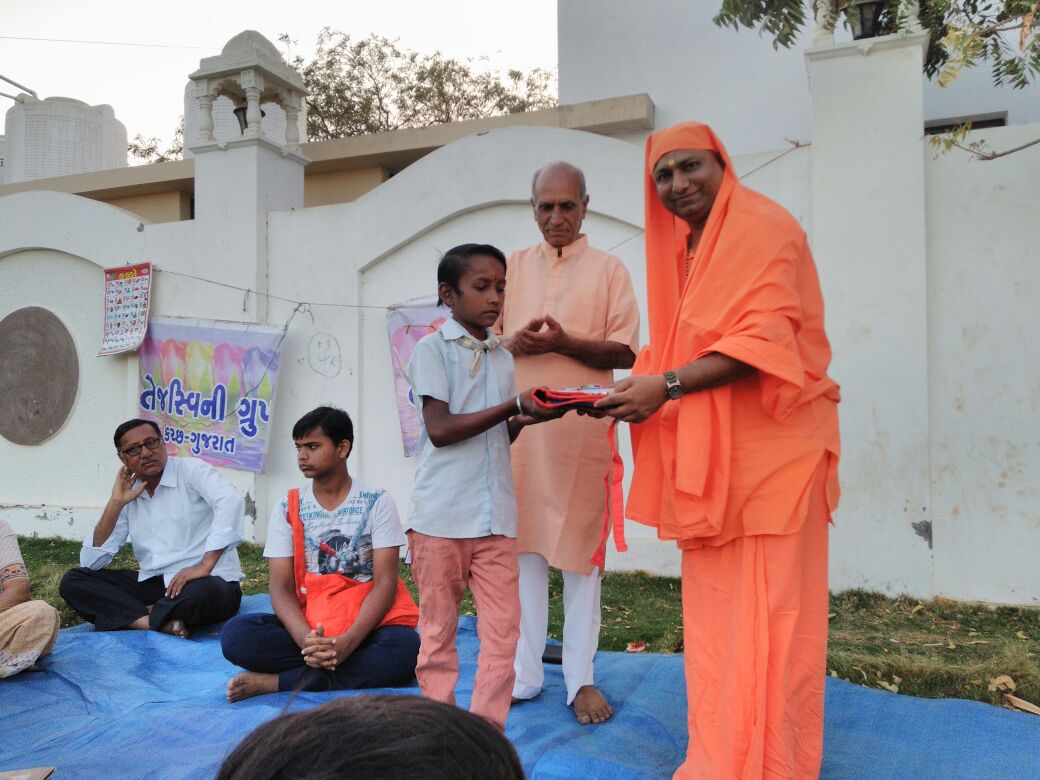 PSCC
Pratibha Samvardhan Certificate Course
Swamiji Shri Pradeeptanandji Saraswati, President of Shri Dakshinamurti Trust and Shroff Foundation of Kutch, has been working tirelessly for the last 3 years to make the entire Kutch district Khundivali and the youth of Kutch truly fermentable.

The emphasis in our education system is not on the development of the character of a young person who is a future citizen of India as much as the emphasis on a young person's academic career.

Strengthening this missing link or weak link, Swamiji regularly communicates with the students of primary-secondary schools and colleges of Kutch and organizes a direct tour program and gives one-to-one guidance and quizzes and lectures to the youth.

His program especially inspires young patriots and truthful people to be honest and have a sense of community service.

Swamiji also gets feedback from the youth that this work is becoming very successful and useful and that it is a leading work in Kutch.